Wordly Wise - 3rd Edition Student Book 5 (176 pages)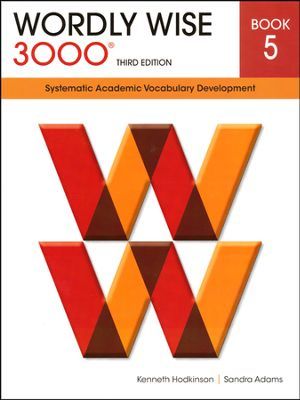 Wordly Wise - 3rd Edition Student Book 5 (176 pages)
Academic Vocabulary for Success in School

Students learn 3,000 words featured in literature and textbooks -- words most likely to appear in their reading and on high stakes tests including the PSAT, SAT and ACT.
Students actively engage with with words in a variety of contexts for long-term retention. Exercises include reading words in context, applying meanings in different situations, and answering comprehension questions. There is also a built in cumulative review of the words.
The Wordly Wise curriculum is closely aligned with the Common Core State Standards, National Council of Teachers of English (NCTE) Standards and the International Reading Association (IRA) Standards.
There are also free reinforcement activities at http://www.WordlyWise3000.com
Reviews