Vocabulary from Classical Roots Book E - Student Book (Grade 11)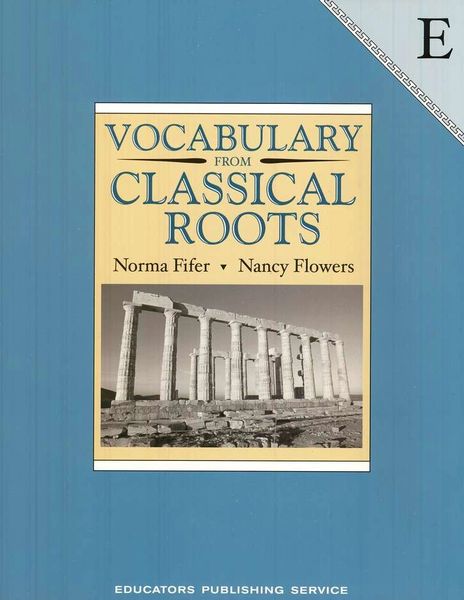 Vocabulary from Classical Roots Book E - Student Book (Grade 11)
Strategic Vocabulary Instruction Through Greek and Latin Roots Over 60% of the English language comprises words derived from Greek and Latin roots. Vocabulary from Classical Roots is ideal for students mastering a growing content area vocabulary in social studies , science and mathematics - predominantly multisyllabic Greek and Latin-based words.

Vocabulary from Classical Roots helps students unlock the meanings of thousands of words. As students transition from learning to read to reading to learn, they will develop a useful, transferable technique for making sense of unfamiliar words.
Use the student books to teach valuable vocabulary strategies as well as etymologies. Assign exercises as homework, small group work, or incorporate them into whole class lessons.
Dictionary style definitions with illustrative sentences




Synonym, antonym, analogy, and sentence completion exercises




"Challenge Words" to enhance vocabulary development.




"Note Bene" sections provide word histories and clarify commonly confused words.




Expository and creative writing prompts in each lesson



Reviews