PAF Handwritng Cursive for Left Handed Students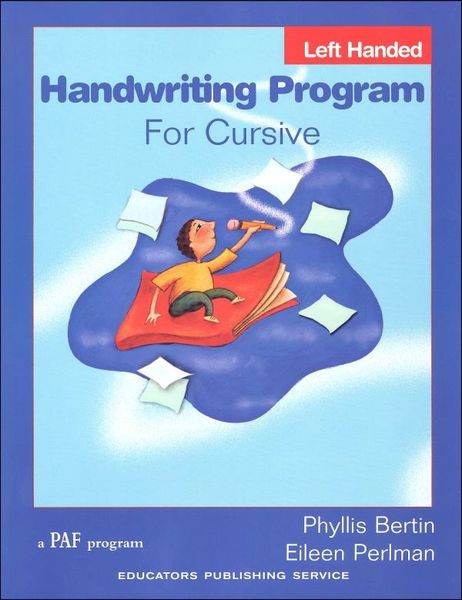 PAF Handwritng Cursive for Left Handed Students
Writing easily and legibly is possible for all students - even those with graphomotor weaknesses - by using this cursive writing book for left handed students.
Students learn how to write each letter in cursive and then to connect the letters to form words.
This is a step by step approach with sufficient practice to help students write legibly in cursive.
This is one of the very few handwriting workbooks that recognizes that left handed students need different instruction in handwriting.
Reviews