PAF Handwriting Book - Print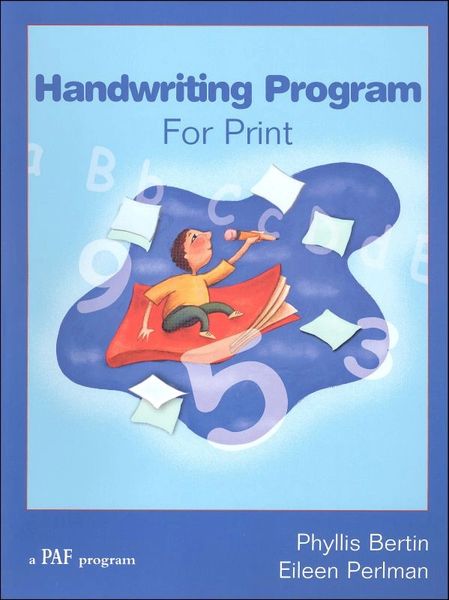 PAF Handwriting Book - Print
Writing easily and legibly is possible for all students - even those with graphomotor weaknesses - by using the PAF Print Handwriting workbook. It can be used as a standalone handwriting program.
Writing lines are given names to help students remember letter size and placement.
Visual, auditory and kinesthetic elements are integrated with visual clues for proper letter formation.
Reviews